Vacation Weasel City Police Department is a police department.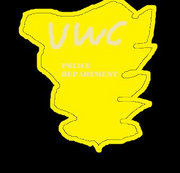 Members
Daniel Vale (Age 51) Chief-Personalitty scary heart attack open the raid.
Kendrick Henderson (Age 35) Detective-I'am hot tonight! Legendary sleeping double-inator! Inator is a evil! Sleepy scared me! What is logic?
Javier Orman (Age 27) Junior Officer-There are more case advice morning more!
Ryan Koomer (Age 31) Profiler-Wear glassed weather orange nicely adventures hacking everybody sentimeter how to hack?
Jessica Dracula (Age 35) Coroner-What the heck is that? Oh my god! How to did that! How take a skull!
Stacy Haworc (Age 44) Tech Expert-Please,love interest is <Name>
Mahesh (Age 30) Forensics Expert-Vandalisme donation not saving double life!
Citizens Apprehended
Sam Green---28th May 2014
Ad blocker interference detected!
Wikia is a free-to-use site that makes money from advertising. We have a modified experience for viewers using ad blockers

Wikia is not accessible if you've made further modifications. Remove the custom ad blocker rule(s) and the page will load as expected.