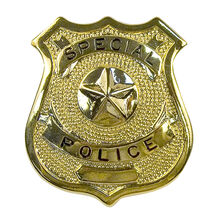 The Starlight Shores PD.
These are the characters that assist you in the cases located in Starlight Shores (season 1 of UnknownGamez's series).
The team includes Andrew Ramone, Linda Potters, Alice Crane, Naomi Hia, Malcolm Hia, Alice Crane and Adam Russ.
| Personnel | Age | Position | Duties |
| --- | --- | --- | --- |
| Chief Andrew Ramone | 31 | Chief of Police | Reads and reviews case files, issuing orders, giving out new leads whenever necessary, overseeing all police operations, ensuring cops are bringing justice to the city. |
| Celine Bates | N/A | Homicide Detective | Performs homicide investigations primarily partnered with the partner; in charge of formal murder investigations; brings killers to justice by all means necessary. |
| Linda Potters | 24 | Detective | A detective who works with the player as partners to solve homicide investigations. |
| Malcolm Hia | 27 | Chief Medical Examiner | Autopsies bodies of various murder victims, analyzes the murder weapon if possible, and in the event of the lab chief's absence, handles physical, biological, anatomic, and clinical evidence. |
| Naomi Hia | 26 | Head of Forensics | Handles and analyzes all physical, biological, and clinical evidence to help homicide investigators incriminate the killer's identity, and sometimes discovers the murder weapon. Also qualified to handle anatomic forensics. |
| Alice Crane | 26 | Technical Expert | Handles digital and technical evidence to help homicide detectives incriminate the killer's identity. Also issues new leads whenever possible. |
| Adam Russ | 30 | Profiler | Analyzes objects and/or clues that cannot be analyzed by digital, physical, clinical, anatomic or technical forensics, but instead, through psychological analysis. |
Notable Arrests
Ad blocker interference detected!
Wikia is a free-to-use site that makes money from advertising. We have a modified experience for viewers using ad blockers

Wikia is not accessible if you've made further modifications. Remove the custom ad blocker rule(s) and the page will load as expected.