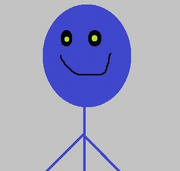 Darren is a one suspet murder investigation of Matthew Gander in
Pursuit Sentimeter
(Case 1)
Nightmare Frankestin
(Case 2)
Role in Case
Darren is a Matthew Gander and Kendrick Henderson's close friends
Darren was Jeff the killer! So,Kendrick shock! Jeff call thanks to Kendrick.Jeff their legends of Smile Dog.
Darren today is Creepypasta Holiday! Jeff the killer detented of Smiley! Her ghost terror comedy Darren and Kendrick! This victim named Mary Samey.
Case Apparenced
Pursuit Sentimeter (Case 1)
Nightmare Frankestin (Case 2)
Ad blocker interference detected!
Wikia is a free-to-use site that makes money from advertising. We have a modified experience for viewers using ad blockers

Wikia is not accessible if you've made further modifications. Remove the custom ad blocker rule(s) and the page will load as expected.