Welcome to the Criminal Case Fanon Wiki,
where you can take your creativity to the next level.
3,029 articles combined by 52,096 edits and 3,166 images since creation on the 13th of January 2014.
This wiki may contain strong language and graphic images or contents. Browse at your own risk.
About Recent Activity Categories Forum Canon Wiki Policy Administration
About Criminal Case
Criminal Case (commonly abbreviated as "CC") is a detective-themed hidden object game released on November 15, 2012 for Facebook. An iOS version was released worldwide on August 28, 2014, followed by an Android version on April 15, 2015. Developed and published by French indie studio Pretty Simple, Criminal Case has over ten million average monthly users. On December 9, 2013, Criminal Case was crowned the Facebook Game of the Year 2013.

Featured Case - Operation Atomic
"

The Chale Hills district is in trouble! A man on the run has hidden his identity behind the face of a suspect in the newest murder. Can you find the killer's identity?

—Case Teaser

"
Previously, Chief Andrea told the team that they need to find Nathan Hassan before he could blow a nuclear reactor. Michael gave them a new lead about Nathan Hassan from an anonymous person called "H@CKER", who claims to know his location. He was last spotted on a restaurant getting ready for the operation. Chief Andrea ordered Adison and the player to head there immediately. Unfortunately, they didn't saw Nathan there but rather the dead body of Aliyah Mears, one of the suspects from a previous case.
Throughout the investigation, two members of the team were flagged as suspects: Frederick Moran (whose fingerprints was found on the victim's watch) and Dante Wright (whose notebook was found on the crime scene). Three people from previous cases became suspects as well: Louis Gervi (whose phone was found on Aliyah's room), Angela Moana (who had a conversation with the victim before her death) and Jason Abrantes (whose tobacco box was found on one of the crime scenes).
Later on, Adison found out that one of the suspects had a fake name and their real one was Nathan Hassan. After the team collected enough evidence, they incriminated Jason Abrantes for the murder of Aliyah Mears. He denied evidence at first, but confessed to the murder after Adison said that he was the remaining Guardian. Read more...
Help
Not sure where to start?
---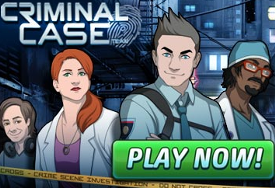 News
Create blog post
Blogs
JUST IN: This week in Criminal Case Starlight Shores...

Head of security is in for a shock at the Starlight Shores railway. Can you de-rail the killer's plans and give them a one way ticket to jail.

Read more >

A last party to end the list of them, from man with no eyes to a woman pinned to a dart board, what shall the last case be? Stay tuned.

Read more >

JUST IN: Get ready to be a part of a new era of Starlight Shores. Two mayoral candidates are about to face off in a political war. On February 28th, enter a world of lies and deceit where everyone will do anything for power and wealth. Are you ready?

Read more >
See more >
Ad blocker interference detected!
Wikia is a free-to-use site that makes money from advertising. We have a modified experience for viewers using ad blockers

Wikia is not accessible if you've made further modifications. Remove the custom ad blocker rule(s) and the page will load as expected.