Welcome to the Criminal Case Official Fanon Wiki
...where you can take your creativity to the next level.
5,285 articles combined by 77,292 edits and 5,237 images since creation on the 13th of January 2014.
This wiki may contain strong language and graphic images or content. Browse at your own risk.
About Recent Activity Categories Forum Canon Wiki Theory Wiki Policy Administration
About Criminal Case
Criminal Case (commonly abbreviated as "CC") is a detective-themed hidden object game released on November 15, 2012 for Facebook. An iOS version was released worldwide on August 28, 2014, followed by an Android version on April 15, 2015. Developed and published by French indie studio Pretty Simple, Criminal Case has over ten million average monthly users. On December 9, 2013, Criminal Case was crowned the Facebook Game of the Year 2013.
Read more…
Case of the Month: July 2018
"

A golden case awaits you when a body is discovered on Pride Street, now golden in appearance. Will you carve out the dark truth behind this murder?

—Case Teaser

"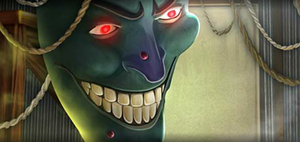 The team arrived at the pride event after finding out that Justin Martyn might have been there. However they found Archie Looper Rochester turned into gold. At first, the team thought it was just a gold figure of Archie however Taylor came and told them that it wasn't and in fact the body of their cousin. The team set to work trying to find his killer, filing two suspects, one being Tom Smith. The detectives then were told that a homophobic person was saying that she killed Archie.
After hearing this. They arrested her for her claim to have murdered Archie and threatening Edward. They carried on with the investigation and filed their last suspect, this being Troy McCarrot, and they questioned him before being told that Taylor's snake, was on the loose. After finding the snake and sending it to be analysed, they found out that the killer was wearing blue. Later on the rainbow carpet, they found a broken badge. After fixing it, they sent it to Fiona, who was confused about the clue and told them that she needed some time to look at it again. read more...
Case of the Month: August 2018
"

The mayoral elections have arrived and someone is found murdered inside the Blue Party offices. Will you make sense of this murder and find the killer before it all comes down to chaos?

—Case Teaser

"

The Flaming Eagle Police Department soon gathered outside the two parties' offices where the voting were taking place as the numerous citizens entered and left. Jordan noticed of his ex-boyfriend and mayoral candidate Daniel Willingham's absence and asked Leigh and the player to accompany him to look for him inside the Blue Party offices. However, they found Daniel murdered inside his party offices, strangled to death. Ethan quickly looked at the body in the office and determined he died around midnight the previous night.
Right off the bat, they interrogated Mayor Leonard Oakley, who told them that he never appeared for a speech at town hall that morning. There they suspected sketch artist Rose Jackson, tech expert Jordan Brown and Chief Thomas Ernest after finding out about their presences at the town hall. Soon the detectives overheard via the newspaper that the news of Daniel's murder had spread and that Daniel's voters were going crazy. read more...
Help
Not sure where to start?
---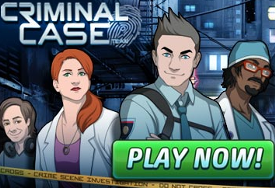 News
Create blog post
Blogs
Ok so for everyone who is currently reading my stuff (Harwell, Virtelia, Parkwood etc.), I have some news for you. I will be continuing Harwell in the following weeks like normally. This will change a little bit once case #18 is done. From then on, I will be releasing one c…

Read more >
See more >