Welcome to the Criminal Case Official Fanon Wiki
...where you can take your creativity to the next level.
3,877 articles combined by 63,471 edits and 4,055 images since creation on the 13th of January 2014.
This wiki may contain strong language and graphic images or contents. Browse at your own risk.
About Recent Activity Categories Forum Canon Wiki Theory Wiki Policy Administration
About Criminal Case
Criminal Case (commonly abbreviated as "CC") is a detective-themed hidden object game released on November 15, 2012 for Facebook. An iOS version was released worldwide on August 28, 2014, followed by an Android version on April 15, 2015. Developed and published by French indie studio Pretty Simple, Criminal Case has over ten million average monthly users. On December 9, 2013, Criminal Case was crowned the Facebook Game of the Year 2013.
Read more…
Case of the Month: September 2017
"

Professional lifeguard who also worked as a photographer found pummeled and stabbed in the face with glass shards. Can the team put together the pieces to pull off another arrest?

—Case Quote

"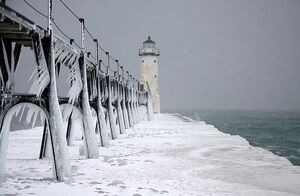 The case started with Jerry Bryar commenting on how the HQ looked like a mess since Susana Staples and Idaho MacMillon had spent their days together. Shortly after, they got instructions to investigate a mysterious death in Evergreen Shore. Upon arriving, they found the corpse of Anton Sumner, a lifeguard who worked at that beach. They later found out that he was also a professional photographer working for Appleton Light Industries. Ned Stephenson also mentioned that his firecrackers would be used on the celebrations for Blue Coasts Day.
The murder investigation reached the climax when Lucy Del Valle was convicted for the murder. She explained that Anton was a cocaine dealer and that he had been selling drugs to her aunt, who was now in a coma in hospital, so she tried to kill him at first to get revenge for her aunt but failed. Read more...
Help
Not sure where to start?
---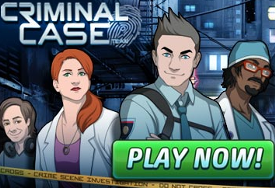 News
Create blog post
Blogs
JUST IN: This week in Criminal Case...

Gruesome scenes at lake Violet! Woman found drowned during an important meeting and an aggressive protest. Can you catch the killer and stop the protests? Dive deep into the clues and find out!

Read more >
See more >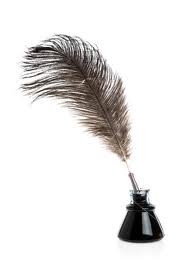 Ad blocker interference detected!
Wikia is a free-to-use site that makes money from advertising. We have a modified experience for viewers using ad blockers

Wikia is not accessible if you've made further modifications. Remove the custom ad blocker rule(s) and the page will load as expected.