Welcome to the Criminal Case Fanon Wiki,
where you can take your creativity to the next level.
3,669 articles combined by 60,647 edits and 3,876 images since creation on the 13th of January 2014.
This wiki may contain strong language and graphic images or contents. Browse at your own risk.
About Recent Activity Categories Forum Canon Wiki Theory Wiki Policy Administration
About Criminal Case
Criminal Case (commonly abbreviated as "CC") is a detective-themed hidden object game released on November 15, 2012 for Facebook. An iOS version was released worldwide on August 28, 2014, followed by an Android version on April 15, 2015. Developed and published by French indie studio Pretty Simple, Criminal Case has over ten million average monthly users. On December 9, 2013, Criminal Case was crowned the Facebook Game of the Year 2013.
Read more…
Cases of the Month
"

Murder on election night! A mayoral candidate is found tied up with her throat slashed. Can you vote yes for justice and pave a way for a better city?

—Case Teaser

"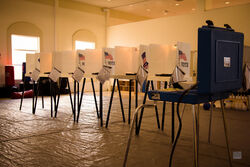 Linda and the player were heading to the grand hall after Alice revealed that the mayor was about to be announced at the grand hall. Standing at the podium was Lupita Sinclair. Due to her role in the city she was given the honour of announcing the results. After a climatic wait, the mayor was revealed to be Roy Ketcher. Read more...



---
"

A young woman's body is found on the Diomede Kane's cargo ship, her head brutally bashed in! Can you catch the killer and knock some justice into their head?

—Case Teaser

"

To try to avoid the upcoming storm and still on the lookout for a cure to the epidemic, Diana Hudgen sent the player and Kaitlyn Ahrens to the cargo ship of a company called Diomede Kane, which had a machine that could be used to stop the artificial storm through electromagnetic radiation. However, what the player and Kaitlyn found first was not the machine but the dead body of a woman called Isabelle Guanesse. Read more...
Help
Not sure where to start?
---
News
Create blog post
Blogs
Famous Finnish actress found killed in a movie event after party. Can you catch the killer before they finish more crime ?

Hints :

- Commissioner's son in danger ?

- Are the Euphorians related again ?

- Cecilia had a bigger motive to kill Adelmo.

Read more >

CASE OUT: Beyond the Grave

JUST IN: This week in Criminal Case...

Street Vendor buried alive in Stonebrook Cemetery! Can you catch the killer and put the final nail in their coffin?

Read more >

JUST IN: A new report in Criminal Case: Glovania...
A member of the team was killed in the middle of the night! Will you be able to track down the killer who murdered him to death?

Release Date: October 13, 2017




The case is expected to go live in:
October 13 2017 12:00:00 UTC

…

Read more >
See more >
Ad blocker interference detected!
Wikia is a free-to-use site that makes money from advertising. We have a modified experience for viewers using ad blockers

Wikia is not accessible if you've made further modifications. Remove the custom ad blocker rule(s) and the page will load as expected.