Welcome to the Criminal Case Fanon Wiki,
where you can take your creativity to the next level.
3,106 articles combined by 53,081 edits and 3,237 images since creation on the 13th of January 2014.
This wiki may contain strong language and graphic images or contents. Browse at your own risk.
About Recent Activity Categories Forum Canon Wiki Policy Administration
About Criminal Case
Criminal Case (commonly abbreviated as "CC") is a detective-themed hidden object game released on November 15, 2012 for Facebook. An iOS version was released worldwide on August 28, 2014, followed by an Android version on April 15, 2015. Developed and published by French indie studio Pretty Simple, Criminal Case has over ten million average monthly users. On December 9, 2013, Criminal Case was crowned the Facebook Game of the Year 2013.

Featured Case - Conquest Of Paradise
"

When

Homer Bryar

's badge was stolen, it was given to MAFIA! Could there was a mole in their squad? Can you solve the third murder in

Blue Coasts

?

—Case Teaser

"
Previously, the player and Jerry Bryar were told to go to the gated community Evergreen Paradise to investigate Montgomery Appleton's links to the Hilton & Hilton Club, since he was the only one unrelated to the Hilton family who received mail from it (out of the hundreds of receivers) after the club closed. This made them think that what the team had been looking for in the club was now in Montgomery's house. When they got there, they found out that the neighborhood's security guard had already called the police because of a murder and that Everett Sanderson was already there. However, Everett was lost and he couldn't find the dead body so the player and Jerry said they'd help.
The victim turned out to be a young boy called Samuel Reece, who was going to act in a play for Colombus Day that afternoon in the amphitheatre where he was found dead. He and his classmates had been rehearsing with Carmela Johnson's help, since she was a professional actress who also lived in Evergreen Paradise. Jerry's suspicions about Carmela being in MAFIA turned out to be right after she replied to the password. Nonetheless, George Nearnight warned them about MAFIA. They shouldn't say the password to many people because if they thought they were really part of the society, they'd eventually include them in their criminal schemes. Read more...
Help
Not sure where to start?
---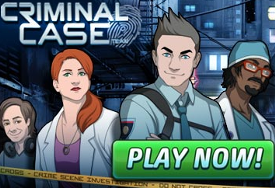 News
Create blog post
Blogs
We got some exiting news! Maracas city is coming soon!

Read more >

JUST IN: This week in Starlight Shores...

All bets are off! Funder and important figure in the mayoral elections drops dead on a roulette wheel. Will you score a jackpot and catch the killer or will you hit rock bottom?

Release Date: 23/03/17

Read more >

Hello fellow humans. I'd like to talk about my current situation with my series. As everyone knows, I've constantly been putting off my fanmade series for God knows how long. As of this blog post being created, the list below shows my current progress into my series which s…

Read more >
See more >
Ad blocker interference detected!
Wikia is a free-to-use site that makes money from advertising. We have a modified experience for viewers using ad blockers

Wikia is not accessible if you've made further modifications. Remove the custom ad blocker rule(s) and the page will load as expected.