Beach Bay is the third district of the city of Veldin City and features Cases #21-30. This district features beautiful beaches,several bars, and a very large coast.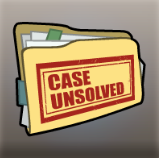 Beach Bay is dealing with the violent Speed-Racers community feud (Case #21,23, and 25), a anarchist group called «The Secrets» (Case #26,29 and 30) and also 3 Unsolved Cases are to be solved by the PD. All that is threatening the Surf Competicion.
"Congratualions, you have saved the Industrial District from a serial killer and a WITCH!?I'm really proud of you.But now, you are at Beach Bay were the Street Racers Feud, a anarchist group and 3 Unsolved Cases are destroing the district.All of this is Threatening the Surf Competicion to start.So let see if you handle this. "
―Description
Cases:




Ad blocker interference detected!
Wikia is a free-to-use site that makes money from advertising. We have a modified experience for viewers using ad blockers

Wikia is not accessible if you've made further modifications. Remove the custom ad blocker rule(s) and the page will load as expected.